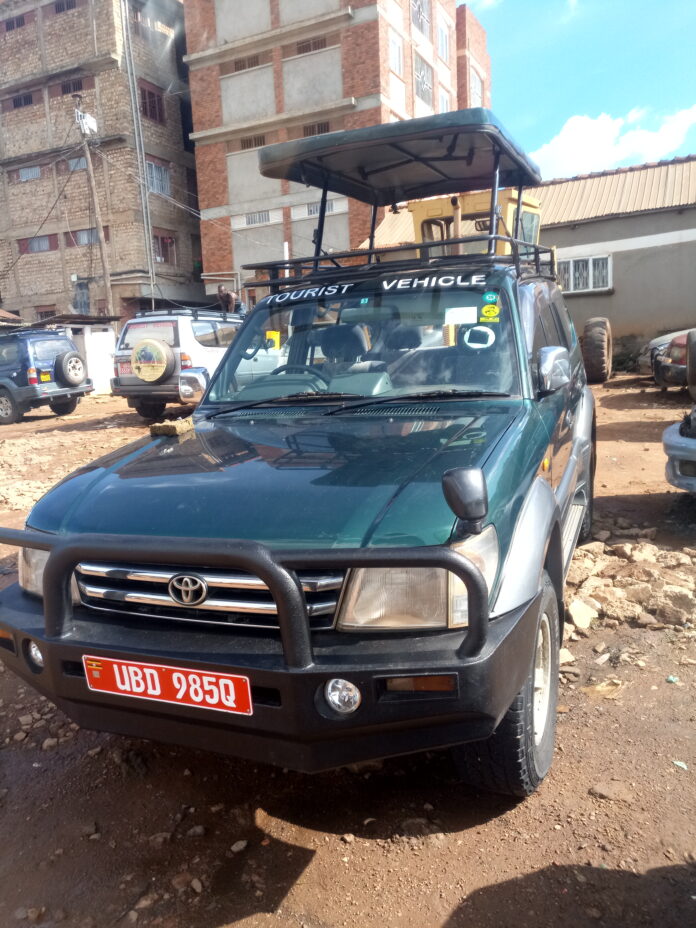 With peak season varying across the East Africa there are plenty of chances to catch stunning views of variety of wildlife. And there's no better way to experience the changing foliage than a road trip.
We booked with Moses in advance and we were lucky he organized for us a very good jeep monster well equipped to tackle any tough road, a high-quality tent mounted on the rooftop where we spent our nights and enough camping gears we found of use throughout the trip. We rented a Land Cruiser with rooftop tent for 3 weeks. The car fully lived up to our expectations. Well equipped, powerful and in good shape. What a dual-purpose vehicle we got!
At a fair price, we were able to drive to most of our dream destinations in Uganda, Rwanda and Kenya; we drove about 5,000 kilometres over the 3-week period without a single issue with the vehicle. As well as being well maintained, the car was spacious and had A/C. It was also provided with aux cables so we could plug in our own music while we were away.
Uganda was the start of our trip when we came with come face to face with mountain gorillas in Bwindi Impenetrable Forest National Park, track chimps in Kibale Forest, catch a sighting of the shoe bill stork, and see tree-climbing lions in Queen Elizabeth, and then go wild water rafting on the River Nile.
Next destination was of course the remarkable Rwanda, one of the cleanest and beautiful countries in Africa you could ever travel. Rwanda has a stunning scenery and friendly people who offer unique experiences in one of the remarkable countries in the world. The country is blessed with astonishing biodiversity, with miraculous wildlife living throughout its volcanoes, montane rain forest and sweeping plains. But highlight of it all was the gorilla trekking Experience of a lifetime.
The 4×4 car hire Uganda went above and beyond when it came to border crossings and were easily accessible when it came to any additional questions, we had en-route. Welcome to the magical Kenya, a beautiful place in the world to watch herds of elephants than Amboseli National Park, and Maasai Mara home to one of the highest concentrations of wildlife on the planet.
In Masai Mara National Reserve, every year between June and December, one of the world's largest and longest animal migrations takes place in East Africa. Over two million wildebeest, zebras, gazelles and other animals travel across the Serengeti into Kenya's Maasai Mara in pursuit of greener pastures.
While traveling on yourself-drive safari, make sure not to skip the Kenyan coastline. A blend of African, Indian and Arabic culture, the Swahili coast feels wildly different from the rest of Kenya.
Rent with a Camping gear
Whether you are on a budget, love the outdoors, or just don't want to have to book your accommodation ahead of time, road tripping in Uganda, Rwanda, and Kenya with a full set of camping gear in the back of the car gives you a great sense of flexibility.
The Land cruiser is well equipped with a rooftop tent or you can hire a dome tent. Both options come with a full set of quality camping gear, including a mattress, sleeping bag, headlights, cooking equipment, table, chairs and everything else you need for your camping tour of East Africa.
If you are thinking about renting a car for your next trip but not sure where to start, look no further with 4X4 Car Hire Uganda. We make sure we bring the best car fleet for you. The 4X4 Car Hire Uganda has everything you need to get started.