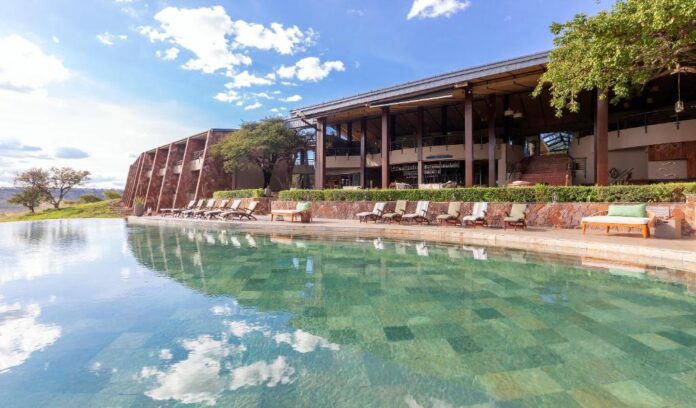 Serengeti and Zanzibar offer some of the best game viewing in Africa. Home to more than fifty per cent of the biomass of all animals in Africa, a Tanzania safari is the stage for nature's most magnificent spectacle, the Great Wildebeest Migration on the Serengeti plains.
Lions loll under flowering Kigelia trees, pods of hippos make their obscene hippo noises in muddy waters, Grevy's zebra and wildebeest race along seasonal migration routes while parades of elephant feast on the acacia-filled Savannah's.
The beautiful Serengeti National Park is renowned for the famous annual wildebeest migration, with over one and a half million wildebeest and 250,000 zebras. The national park is a UNESCO World Heritage site and covers around 5,700 square miles of grassland plains, Savannah as well as forest and woodlands.
The Park contains a variety of wild-life, including the "Big Five." There are also many cheetahs to be seen, Thomson's and Grant's gazelle, hyena, impala and even the elusive African wild dog.
The Serengeti Safari Camp follows the annual migration on their perilous journey on the circle of life. You will stay in Meru style tents in true safari style. Continuing north, you will head for the Mara River, one of the spectacular crossing points and a real-life drama.
The Luxury Tanzania safaris offer a myriad of opportunities, staying in some of the continent's finest safari lodges and camps. Take up the camp, which sits tucked amongst the rocks of Kogakuria Kopje, just a few miles from where the wildebeest cross the Mara River. Comprising twelve open-fronted rooms, split between two Lodges, the larger of the two has eight, and the smaller, private lodge has four.
Each room comes with a private veranda, a fully en-suite bathroom with hot and cold running water, a flush loo, and a powerful shower. Both lodges also feature a private bar, dining area, library, and natural rock swimming pool.
When it's time to leave the bush, conclude your trip to Africa with a beach holiday in Zanzibar or Pemba Island, where days are enjoyed snorkeling, scuba diving or sailing in a wooden dhow in the turquoise Indian Ocean. Bush, beach or both, Red Savannah can tailor-make luxury Tanzania safari holidays for you.
At Pemba Island to Fundu Lagoon. Comprising twelve hillside and beachfront rooms and six suites, including four superior suites, Fundu Lagoon is situated on a beautiful beach on the west coast of Pemba Island. Each room/suite comes equipped with a plunge pool and private outdoor terrace with direct access to the beach, and all have spectacular views of the Indian Ocean.
Other facilities include three bars, an infinity swimming pool located at the top of the resort and a Spa, which produces its own lotions. Relax and read a book, swim in the warm crystal waters at high tide, or snorkel the surrounding reefs in this idyllic heaven.