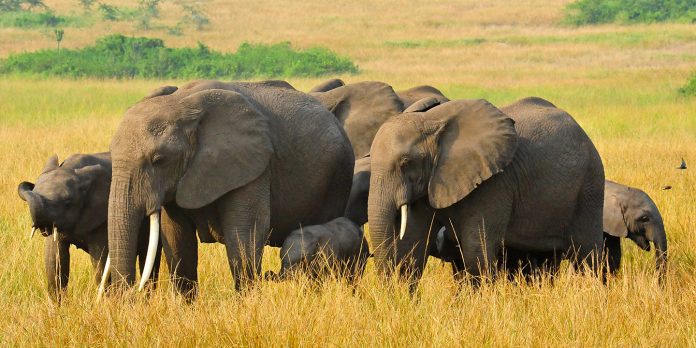 Uganda is a popular destination to visit located in the Eastern Part of the African Continent bordering Kenya in the East, South Sudan in the North, Democratic Republic of Congo in the West, Rwanda and Tanzania in the South, its characterized with tropical rain forest, Savannah grasslands and woodlands, humid forests, Montane forests, flat & hilly areas, Swampy areas, Mountains, Falls, Rift Valleys, Rivers and Lakes where most of its Wild animals, Primates, Mammals and Species are permanent residents, it is called the "Pearl of Africa" because of this fascinating and attractive features.
Uganda is one of the must visit destinations in Africa popularly known for the shy endangered Mountain Gorillas in the mist which are the major driving force to most of the travelers to Africa.
Make Survey about favourite destinations. Uganda is a broad country with several destinations to visit which include Bwindi Impenetrable National Park, Mgahinga Gorilla National Park, Kidepo Valley National Park, Lake Mburo National Park, Murchison Falls National Park, Queen Elizabeth National Park, Kibale Forest National Park and more therefore visiting Uganda.
Its better you make a complete survey about these destinations and choose the one which best fits your interests like if you are interested in Primates like Chimpanzees, Golden Monkeys do not miss out Kibale Forest National Park, Queen Elizabeth National Park, Budongo Forest and Ngamba Island Chimpanzee Sanctuary on your list, for Mountain Gorillas in Uganda, Bwindi Impenetrable and Mgahinga Gorilla National Park are the best places to go, for Rhinoceros Ziwa Rhino Sanctuary is the only place to go, for different birding Species Kidepo Valley National Park, Queen Elizabeth, Lake Mburo, Semliki, and Murchison National Park plus Mabamba Swamp are the best places to go.
Choose favourite tour operator. Traveling in Uganda with a local tour operator is the best way of enjoying your Safari Vacation and it works fabulously when you choose a right Uganda tour operator to go with, therefore when planning and booking for your Safari Vacation in Uganda its better you choose a genuine local tour operator (Nature Adventure Uganda) specializing in offering quality services like booking of accommodation, transportation services, airport pick and transfer, gorilla permit booking and more. The best way of tracking a right tour operator is either inquiring from a friend who has ever used the one you may intend to use for recommendations or there are several blogs like trip advisor where clients rate their operators to express their satisfaction to services offered to them.
Choose favourite Itinerary. Its better you choose a right itinerary of your best choice which best fit your needs and forward it to your favourite operator such that they can advise how efficient and flexible it is, basing on this itinerary the operator will be able to give you a quote and compare whether its with in your budget.
Book for other requirements. Depending on the activities you will do these requirements include Gorilla trekking permits, Chimpanzee & Golden Monkey permits, tourist entry visa, and more. Its better you book for all these requirements with a local tour operator in time but for entry visa you will be required to apply for it your self in any Ugandan consulate in your home country and this entry visa will be issued to you on arrival.
Accommodation. These facilities in Uganda are categorized into three which include budget, mid-range and Luxury, therefore its better you choose the one which best fits your budget. Its better and convenient when you book all your accommodation facilities with your tour operator such that you are purely confirmed and contented than being frustrated on the last day.
Transportation Services. This involves airport transfer and transportation from one destination to another, this is all done by your local tour operator therefore it will be catered for in a quote provided to you.
Pay deposit. After confirming the booking of your Safari vacation with your local tour operator its better you pay a deposit of the quote such that some Safari logistics like accommodation, transportation, permits are booked in advance before your travelling dates.