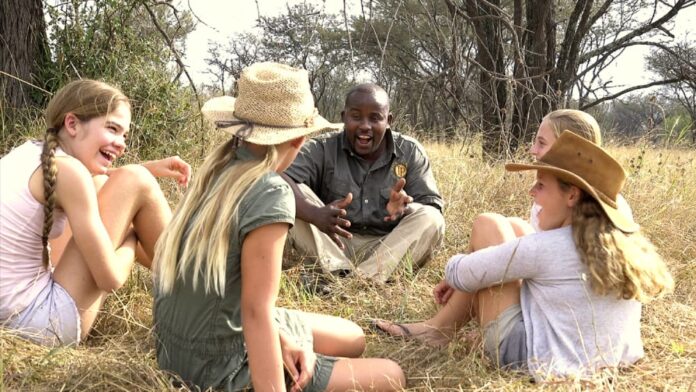 This Uganda safari takes you to Murchison Falls. Expect Big 5, launch trip to the bottom of the falls. Proceed to Kibale for chimp habituation and thereafter enter Queen Elizabeth National Park. Here, you expect more game drive and launch trip on the Kazinga Channel. The safari continues to Bwindi for the ultimate gorilla experience. You will exit Bwindi for relaxation in Lake Mutanda. Head to Lake Mburo National Park where you will enjoy a boat ride or park walk. Travel back to Entebbe for your outbound flight.
We chose gorilla safaris tours after contacting many similar holidays and comparing prices. The price was very competitive, plus our friends had used gorillas tours five months previously, so we knew they were a good company. Jackie arranged our 10 days holiday based on our requirements and was always very quick to respond to any email queries I had beforehand. We were very pleased with Jackie's suggested itinerary.
We were met at the airport by Emma, in a Land Cruiser. We remained in this very comfortable vehicle for the 10 days. Emma was a lovely guide, very knowledgeable and a great driver in some difficult conditions. He made our amazing Uganda holiday even better.
We enjoyed all the activities and excursions, some were chosen by us and some were added by Jackie. One of the activities chosen by Jackie was to see the Batwa, where people who had previously been poachers, but had now been educated to not poach. They replaced their income from poaching with an income from tourists experiencing some of their way of life. This was such an informative excursion and one that we feel all visitors to Uganda should experience.
Everything about Uganda spoke to my soul: the sprawling Savannah inhabited by hundreds of species of birds and un habituated animals, the untouched beauty of the landscapes, the huge expanses of wilderness, the un-spoilt, rough bush experience, the lushness of the vegetation surrounding the crater lakes in Kabarole district, the sound of the rapids of the Nile river, the warmth and hospitality of the people, the visits to the local communities and the relatively unmediated insights into their lives, the encounter with the chimpanzees in the wild and, last but not least, with the gorillas in their forest habitat, the most memorable, transformative experience of the trip and, quite possibly, of my life.
And all this wouldn't have been possible without the advice, the support and guidance of Jackie, who helped me put together the travel itinerary that suited me best, striking the perfect balance between intense days and unwinding days; assisted me in selecting the lodges that resonated with me and the landscape they are immersed in (and that follow and promote good conservation practices and ethics); communicated swiftly with me via email from the start, and made transactions easy.
But my most heartfelt thanks go to Emma, my driver, my guide, my companion, for his confident driving that made me feel very secure even on the less traveled roads, for his knowledge in terms of local culture, wildlife and nature, for his insider's perspective into the Ugandan way of life and customs, for his professionalism, his reliability, his kindness, his attentiveness, his friendliness. He definitely went above and beyond to address my concerns, meet my demands and fulfill my wishes. I can't praise him highly enough.
There were many things on the itinerary, including Gorilla trekking, chimpanzee trekking, visits to game reserves/national parks, river trips, visit the equator line etc. All were fantastic and very well arranged.
We stayed in many different hotels and were very pleased with all of them. Some had basic facilities, but the kindness and helpfulness of the staff, more than made up for the lack of facilities. Some of the hotels had amazing views and others has great facilities. The food in some was excellent, but again those that didn't have quite as good food, certainly made up for it in other ways.
I wouldn't say anywhere served bad food, just some served better food. All of the staff in the hotels were great. Our accommodation was mid-range and I feel that is what we received overall, with some being a little basic, but others being more luxurious. We would not have wanted to change any of the hotels.
The people of Uganda were lovely and friendly, some of the roads were a little hairy, but we felt very safe in the hands of Emma and in the vehicle we were in. Everything about the trip was fantastic. Some of our hotels were changed at the last minute, due to different reasons, but to us this was not an issue and we were happy to stay at whatever hotel Jackie had found for us each day.
Thank you to Jackie for all the arranging and to Emma who was a lovely guide who became a friend over the two week holiday.