Few activities can match the fun of self-driving in a 4×4 rooftop tent jeep camping. You can enjoy being out in nature, and a great tent can make camping even more enjoyable. If you're looking for the best 4×4 car rental, then 4×4 Car Hire Uganda is the best bet. It is possible to enjoy East Africa any time of year. However, if you are searching for clear weather, avoid travel during the rainy season. Animals are generally easier to spot in the dry season, as they congregate at watering holes. Road travel is easier, as roads are not muddy and flooded like they are during the long rain.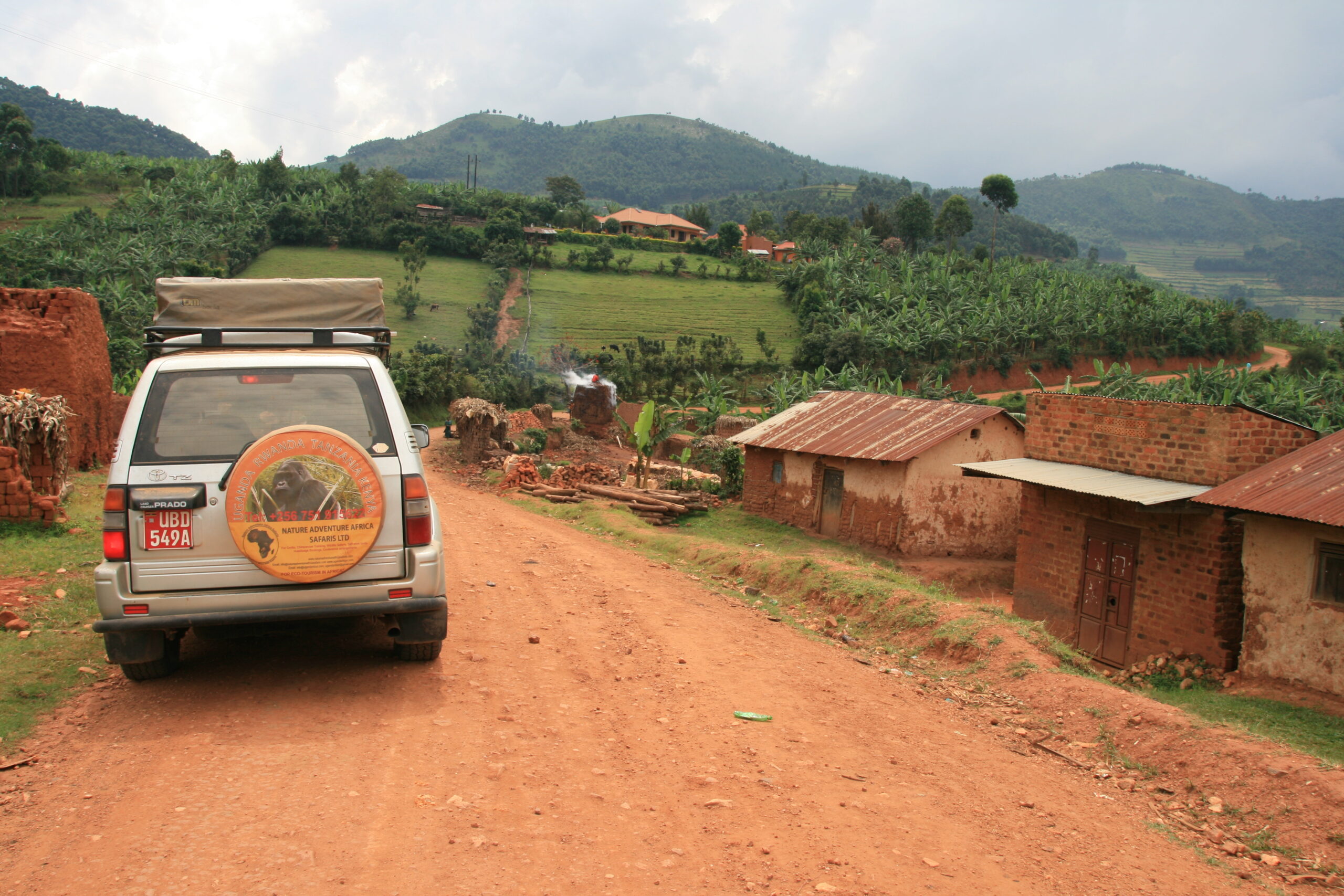 4×4 Rooftop Tent Jeep Across Uganda and Kenya
We went to four different national parks – Samburu, Aberdere, Lake Nakuru, and Masai Mara. Each one was unique and incredible. Samburu National Reserve is northern Kenya in a nutshell.  Set in the land of the Samburu people, this pocket-sized game reserve enables you to experience everything that is best about the burning semi-deserts of the NFD – the Northern Frontier District, as this wildly beautiful and mountainous province used to be called.
Samburu lies on the north side of the Ewaso Ng'iro, whose coffee – coloured waters sustain the animals through the dry season, and from here you can also go game-driving in the Buffalo Springs reserve on the other side of the river. Elephant, buffalo, lion and leopard all come to drink under the graceful doum palms and shady riverside acacias, together with the animals unique to northern Kenya that make up Samburu's "Special Five": Gravy's zebra, reticulated giraffe, Beisa oryx, gerenuk and Somali ostrich. Like the Masai Mara, this popular reserve has too many lodges for its own good. Elephant Watch Camp, presided over by Saba Douglas-Hamilton, leaves the lightest footprint.
With our rooftop tent vehicle we visited Aberdare National Park, a wildlife refuge on the roof of Africa. Unlike the rolling Savannah's and thorn tree country of lowland Kenya the Aberdares are a world apart, a sky-high paradise in the clouds, whose dense hagenia forests and deep ravines provide a refuge for all kinds of animals including some seldom seen elsewhere, such as the elusive bongo. Melanistic serval cats roam the high moorlands above the tree line and the Aberdares are about the only place in the world where you might just might see a black leopard. The entire park has been ring-fenced to keep its elephants in and the poachers out.
There are only two places to stay, both situated in the northern salient. Treetops Lodge has the history. It's Kenya's oldest lodge and is where Princess Elizabeth was staying when her father died in 1952. But I prefer The Ark, a triple – decker ship of the forest that lies deeper in the salient beside a floodlit waterhole. Elephant, buffalo, leopard and giant forest hog are regular nocturnal visitors.
When daylight comes, head for the high country above the bamboo zone. You could almost imagine yourself to be in Scotland. But then you see a herd of eland and know you are standing on the roof of Africa.
We went ahead and visited Lake Nakuru National Park. Lake Nakuru is world famous for its bird spectacle: namely the tens of thousands, occasionally up to one million – greater and lesser flamingos that turn the shores pink, plus a rich selection of other birds that share the water's edge and surrounding savanna. Less well known is the impressive selection of mammal species, including big cats, buffalo, giraffe and both species of rhino, many of which have been reintroduced into a fenced area around the lake. The reserve's relatively small size and its location in a populous region, just 160km from Nairobi, has necessitated the construction of these fences. This somewhat detracts from its wilderness vibe, and perhaps explains why many tour itineraries visit the lake on just a day-trip en route to Masai Mara or other wilder horizons.
The park definitely rewards greater exploration, however, and there are campsites and lodges for those who want to do so. During our day's visit, we enjoyed an excellent leopard encounter – something for which the park is well known and was also impressed by the high numbers of water buck, reed buck and other antelope. You may also spot one of the parks many large pythons. Either way, the flamingoes – part of a transient population that migrate up and down East Africa's Rift Valley lakes – should not be missed.
And last on our self-drive trip Kenya, we visited the Masai Mara National Reserve. 3 day trip in Maasai Mara was great. We saw the 4 of the big 5 animals except for Rhino which we already saw in Lake Nakuru national park. We saw Python, elephants, buffaloes, lions, leopards, cheetahs, hyenas, zebras, giraffes, wildebeests, gazelles, crocodiles and hippos. We also visited Masai village to learn about their culture. The camping and food was great.
The rooftop tent car was reliable in Kenya and the trip itself was wonderful. We recommend 4×4 Car Hire Uganda for the best car rental.