We choose 4×4 Car Hire Uganda, because was little bit cheaper than Road trip Africa and we were satisfied with this choice. We are a family of 5 we were road tripping Uganda for 10 days. The 4×4 car rental that was recommended for us was perfect. We got great value for our money, the service was great. Pick up and drop off like we asked.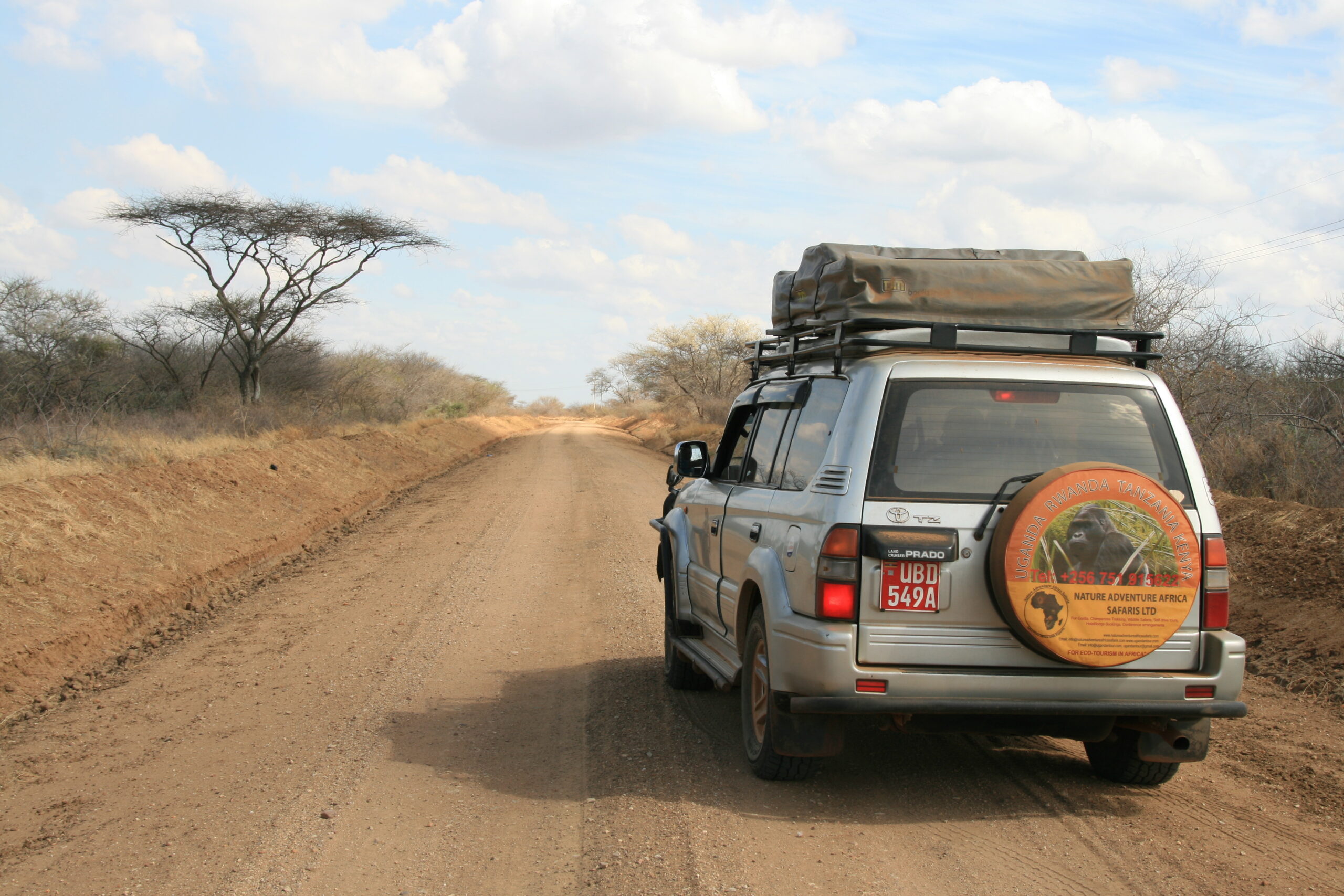 Pick Up and delivery as we pleased. We had little problem with the car but company was immediately ready to solve it. And we saw other cars from other companies with problems as well. The quickness and responsibility from this company was great. So we can recommend.
Discovering Uganda by car with my driver Emma was one of the best trips I ever made. From time to time, I switched with Emma and drove on my own as well (long distances, especially from Kampala to Bwindi Forest National Park for the gorilla hike). Most roads are well made, speed limit between 60-90 km/h, off-road and mountains are an adventure. Important for foreigners: you need the International Driver's License, that's it, no additional local permit/ paper needed.
Regarding the payment: Cash is appreciated which means you either bring the amount with you or your cash it once you are in Uganda (safer option). I would recommend using ATMs connected to a bigger bank, e.g., the Victoria Mall in Entebbe, and speak to the bank staff in advance (in case there would be an issue with the card, they could help then), depending on the ATM, 2Million – 3Million schilling can be cashed in one go. Would also recommend having at least 2 different credit cards with you.
Traveling in dry August was a great decision, no mosquitos, still green savanna and animals everywhere to see. The accommodations, although partly on budget, were clean, safe and offered delicious food.
Every person we met was kind and happy to help. When traveling on the boat, it was always rewarding if sitting on the side, closer to the river bank. But the most important thing was to have a great driver/guide, who is experienced, knowledgeable and flexible. He made our adventure above all expectations.
Whether it is the falls at Murchison Falls National Park, do the hike it is so worth it or the Chimps of Kibale or the gorillas of Bwindi you will have memories to cherish for the rest of your life. Your greatest challenge will be trying to keep up. And that is only a glimpse of what could await you in this adventure. Bring a mask to see the chimps and the Gorillas, for their safety not yours!!! Enjoy lots of the local fruits, it is excellent. Buy Ugandan coffee, I did, and it is excellent.
Whether your thing is Elephants or Giraffes or Hippos or Lions you will see them all. I saw more butterflies that I have ever seen in the most beautiful colors and to many little birds to even count never mind name. No matter your expectations you will not be disappointed.
The Queen Elizabeth National Park is home to great numbers of animals and one is sure to spot them very soon into their safari. I particularly loved the misty mountains and the gorilla trekking activity in Bwindi Impenetrable Forest. A short but intense adventure that still respects and protects the amazing gorillas. Lake Bunyonyi is definitely worth a stopover, very serene and picturesque.
Food was excellent (loved rolex!!), no stomach issues although tap water is to be avoided. The weather varied depending on the itinerary, it was hot in the savanna but quite cold up in the misty mountains so t-shirts and fleeces would all serve well.
Throughout our trip we passed villages and towns, saw up and close the daily routine of the locals and got to meet some of the most polite, welcoming and attentive people I have met in my life. It blows my mind to see what they call "ordinary day" as opposed to what I do.
Like when we were escorted to our bungalow and the guide casually directed his flashlight to a herd of impalas that was like 3m away, like right there, resting in the dark among men, feeling safer than the open savanna! The herd was so quiet and it was so dark that we never would've noticed it if he hadn't shown them to us!
Man and nature can co-exist in harmony and that is something we need to think of and try to practice more. And this is why I keep returning to Africa. To summarize, get a map and a good book, download Google maps offline maps in addition, buy a local sim card with data and minutes to call and explore this beautiful country by car with 4×4 Car Hire Kampala.